This is my grandfather, Geremia ("Jerry") Papa.  He arrived in the United States in 1920, at the age of 18, from his homeland of Italy.  My mother assures me that "Papa" is his real last name, but I've always fantasized that it was bestowed upon him when he was recorded coming through the turnstiles at Ellis Island, wanting to believe the scene in The Godfather (just like a young Vito Andolini from Corleone, my grandfather couldn't speak a word of English when he arrived that day).  We were never able to track down the complete story of his journey here, but I just recently learned that the boat originated out of France.
Not speaking the language, and with virtually no money in his pocket, young Jerry somehow found his way across the country to Sausalito, CA, where he found his older brother, who had been living in the United States for a few years at the time.   Using their entrepreneurial spirit and with no formal education to speak of, the two brothers opened a shoe shop.  The Casino Shoe Repair Shop ("High Grade Work Only") was born.  Within a few short years, their skills inked them contracts with local department stores, crafting specialized orthopedic shoes. While cranking out shoes by hand during the day, young Jerry took English classes at night.  Once he got a grasp of the English language, he began studying for his U.S. citizenship test, which he proudly passed as soon as he was allowed to sit for the exam.
After making money in the shoe business, he landed himself at Bank of America, in the addressograph department.  He ran the printing press that put addresses on clients' checkbooks.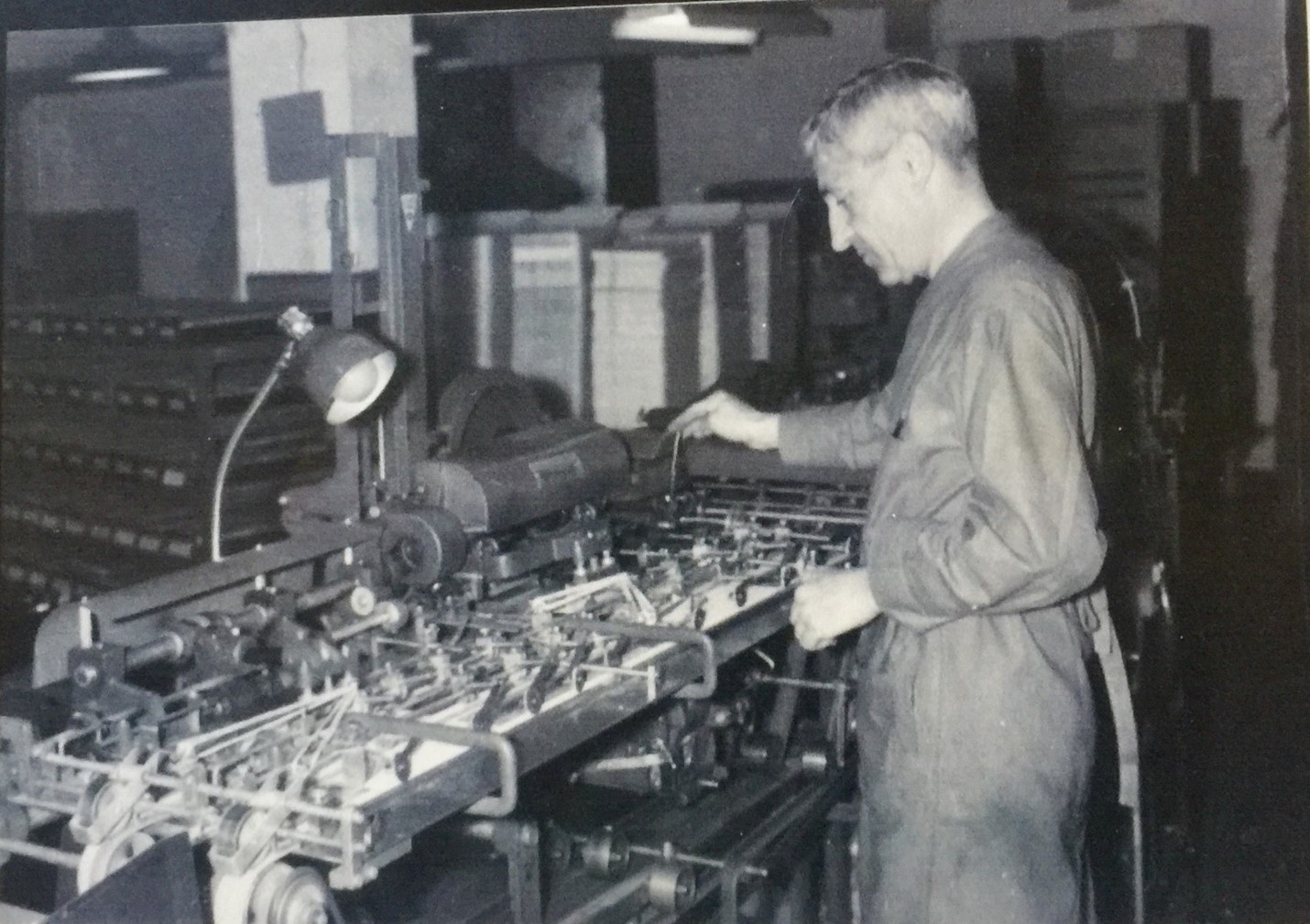 Jerry worked at Bank of America for over 25 years, ultimately retiring in 1967.  A proud American and a true believer in our financial system, Jerry took stock options whenever they were offered to him.  For his entire life, he invested any discretionary money he had in blue-chip, dividend-paying U.S. companies.  One of my most vivid memories of my grandfather is of him sitting at the kitchen table every morning checking stock prices in the San Francisco Chronicle, scribbling notes in the margins (and often swearing in Italian under his breath!).
He met my grandmother in 1938, and they had two daughters: my aunt and my mother.  They were renting a one-bedroom apartment on Hyde Street in San Francisco when Jerry scraped together enough money in 1945 to buy a two-story flat in the Marina District.  My grandmother was ecstatic to finally have some space to raise their family.  But being a true immigrant, Jerry realized he could make more money by renting the flat and staying in their one-bedroom apartment, with two cribs filling the living room.  They did that for three years before my grandmother was finally able to put her foot down.  They moved into the flat in 1948 to live out the rest of their years together, becoming a staple in the neighborhood for over 50 years.  They even rented their garage as a neighborhood polling place for several elections (my grandfather loved the small stipend paid by the government; my grandmother loved socializing with the neighbors as they came by to cast their votes).
My grandfather has always been an idol to me.  As a kid hearing his life story, I'd always shake my head and think, "How did they allow him to do this?  How on Earth was he able to pull this off?  Did anyone have a clue what that 18-year-old kid was capable of when he arrived in the United States?"
Had Jerry not worked so hard to be as successful as he was, so much of life as I know it today would be drastically different – heck, I might not even exist!  He put in time, effort, sweat, and everything he owned to become the man he was and to bootstrap his most prized investment – his family.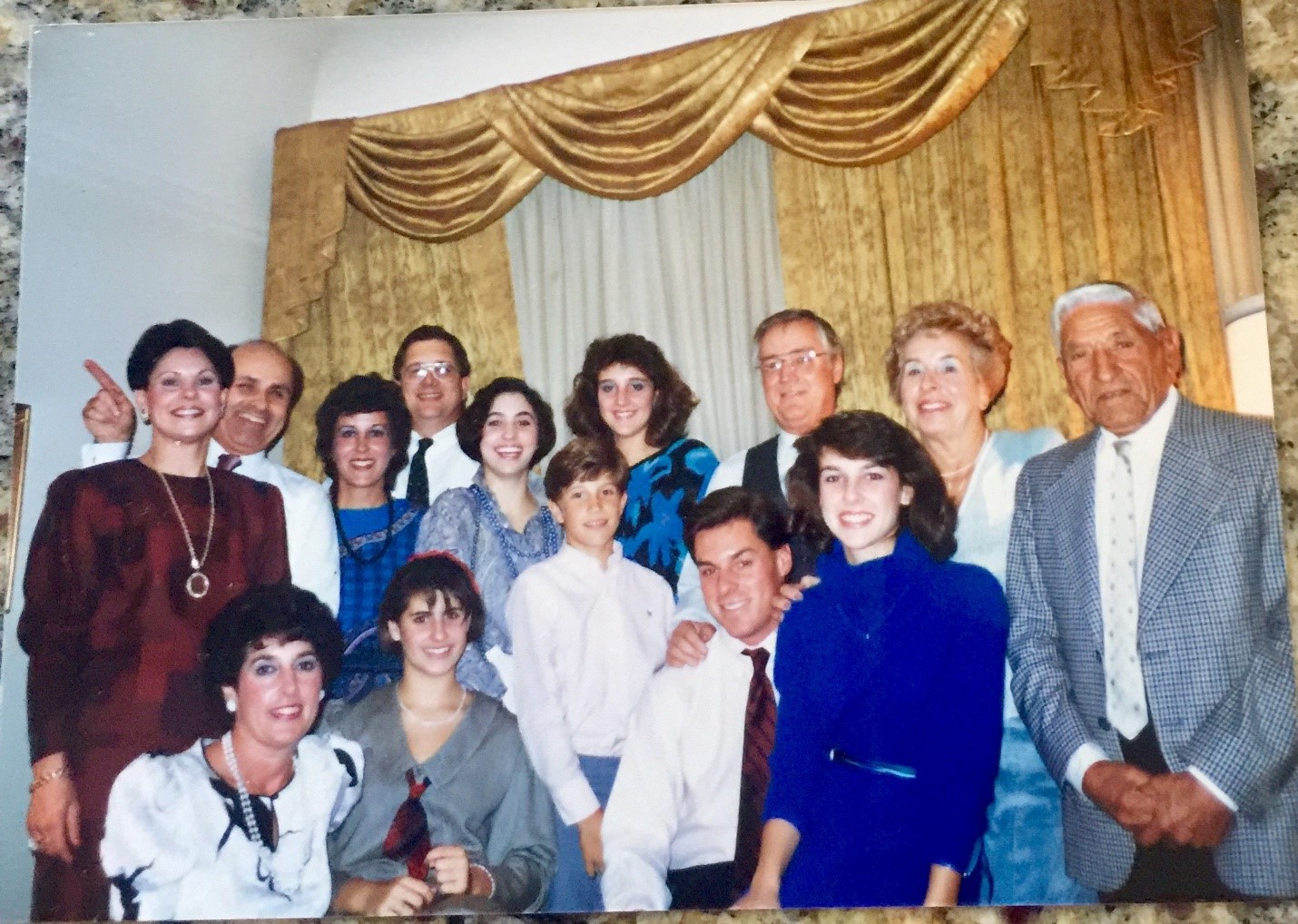 My grandfather taught me baseball, sitting through double-headers at Candlestick Park every summer for Giants games, constantly reminding me that Willie McCovey was the best hitter he had ever seen.  He loved going to boxing matches at the Cow Palace (I was unfortunately too young to accompany him on those excursions!).  He played golf several times a week at Harding Park, well into his 80's. And he loved playing cards every single day with his other retired buddies at Funston Park.  I can't think of a prouder American than Jerry Papa.
I have no idea what to make of the current political environment we find ourselves in today.  But I do know that I loved my grandfather with every ounce of my soul.  I credit much of my entrepreneurial spirit, work ethic, and success to the example he set in being the epitome of the American Dream.  I pray that my son, born six years ago in New York City just a few miles from Ellis Island, will have the opportunity to make of his life what Jerry Papa was able to make of his.